Arcana 46
October 21-23, 2016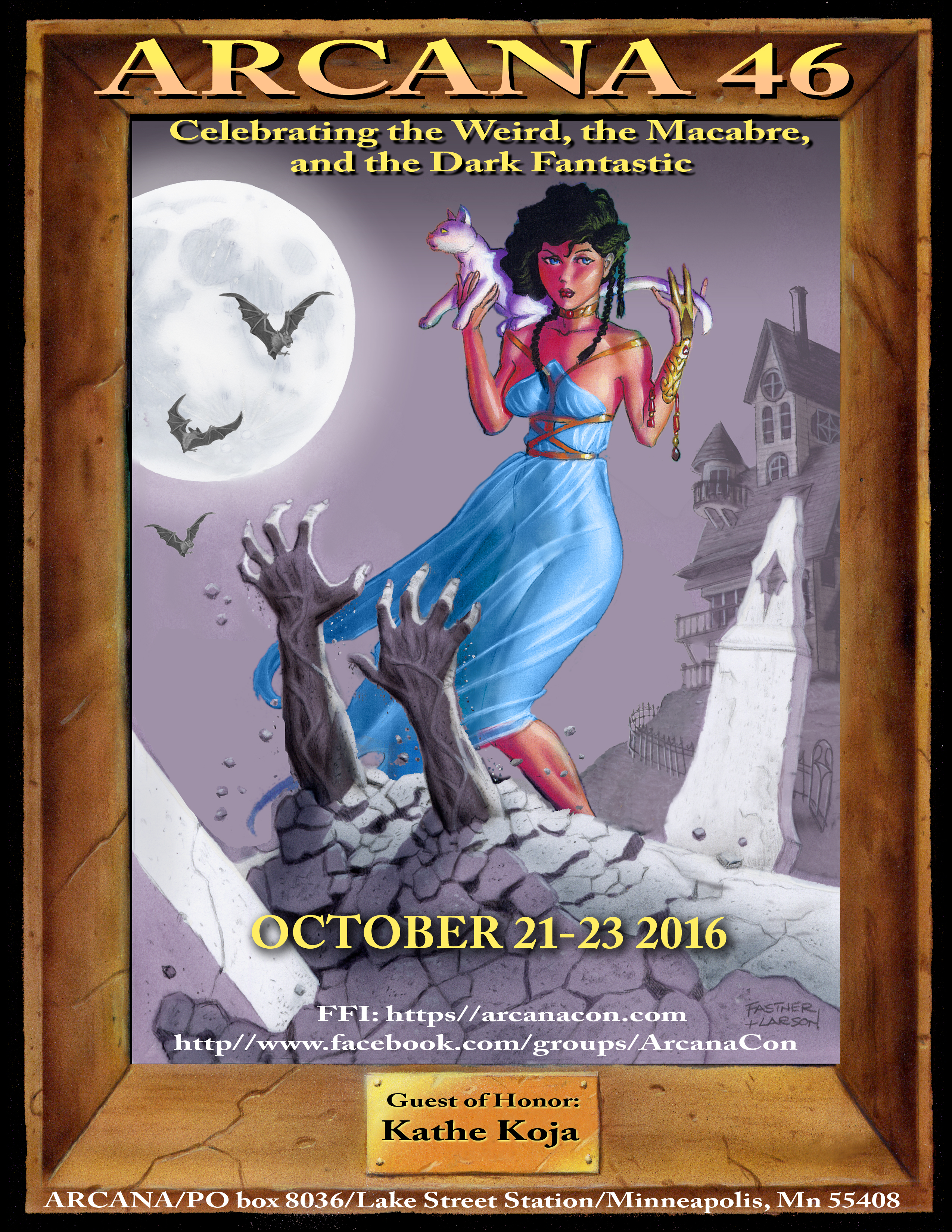 Kathe Koja will be the Arcana 46 Guest of Honor.

Progress Report 2

Program Schedule



ARCANA 46

Celebrating the Weird, the Macabre, and the Dark Fantaastic

October 21-23, 2016

Best Western Plus—Bandana Square, 1010 Bandana Blvd W, St Paul MN (651-647-1637)




Guest of Honor: Kathe Koja

Kathe Koja is the author of 17 books, including the adult novels Cypher, Bad Brains, Skin, Strange Angels, Ink, and Under the Poppy; the young adult novels Straydog, Buddha Boy, and Kissing the Bees; and the story collection Extremities. She is the founding director of Nerve, a Detroit-based immersive theater company. She loves puppets.




Programming: A solid track of panels, discussions, readings, and presentations related to the weird, the macabre, and the dark fantastic in fiction, films, and other media.FFI: Contact Eric, eheideman@dhzone.com.




Auction: Saturday, October 22, 4:00-6:00 p.m. Rare and unusual dark-fantastic books, films, and materials. To donate or consign, contact Dwayne, dholson84@gmail.com.




Convention Membership: $50 At the Door; Day Rates available.