ARCANA 45
A CONVENTION OF THE DARK FANTASTIC
OCTOBER 23-25, 2015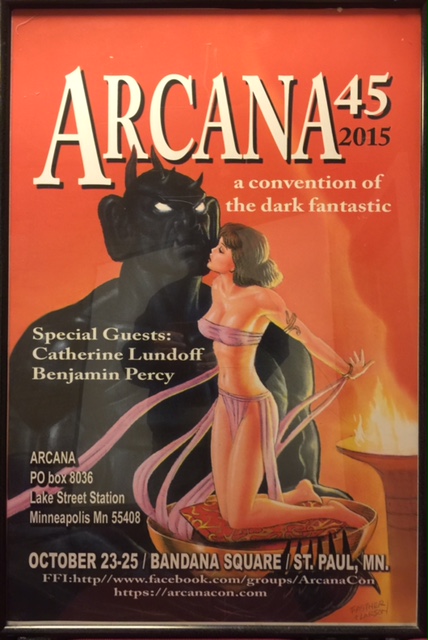 Best Western Plus - Bandana Square, 1010 Bandana Blvd W, St Paul MN, (651) 647-1637
Guest Editor: Catherine Lundoff
Catherine Lundoff is an award-winning writer and editor from Minneapolis, where she lives with her talented wife and two adorable cats. She works in IT and does fannish things like attend cons, read comics and critique sfnal television. She is the author of Silver Moon, a novel about menopausal werewolves, and three short story collections - A Day at the Inn, A night at the Palace and Other Stories,Night's Kiss, and Crave. She is the editor of the Galactic Spectrum Award-winning anthology Haunted Hearths and Seraphic Shades: Lesbian Ghost Stories, and co-editor, with JoSelle Vanderhooft, of the Rainbow Award-winning Hellebore and Rue: Tales of Queer Women and Magic. She is also the author of some 80 published short stories in such publications as The Mammoth Book of Moriarty Stories,Tales of the Unanticipated, Luna Station Quarterly, Ghosts in Gaslight and Monsters in Steam and Farrago's Wainscott. Her nonfiction has been published in the Hugo Award-winning zine SF Signal as well as in Women in Science Fiction and Fantasy: An Encyclopedia, Looking Queer: LGBT Body Image and Identity, American Writer and Speculations. In addition, she writes erotic romance as Emily L. Byrne. Her website may be found at www.catherinelundoff.com.
Guest Author: Benjamin Percy
Benjamin Percy has a master of fine arts in creative writing from Southern Illinois University, and has taught writing in various venues, including as a writer-in-residence at St Olaf College. He is the author of the story collections The Language of Elk (2006) and Refresh, Refresh (2007), and the psychological suspense novel The Wilding (2010), the werewolf novel Red Moon (2013), and the Lewis and Clark expedition-inspired post-apocalyptic novel The Dead Lines (2015). He is writing the Green Arrow comic book series and adapting Red Moon for television. His writing has received multiple awards. His website may be found at: http://benjaminpercy.com

Update: Due to unforeseen circumstances, Mr. Percy will only be able to attend Arcana 45 on Friday 10/23/15. Arcana apologizes in advance for any inconvenience this may cause.
Programming: Arcana features its usual broth of panels, readings, and presentations in the dark fantastic, including a Guest of Honor interview and readings, 'What are You Reading?," "What are You Viewing?," post-holocaust fiction, and our Monster of the Year, the werewolf. To volunteer and/or submit ideas, contact Eric M. Heideman (see below). Priority consideration will be given to ideas received by July 1.
Auction: Rare and unusual dark fantastic books, films, artwork, and materials. To donate or consign, contact Eric (below).
Dealers and Art Dealers pay the current membership rate plus $30 for a table. Contact Brian K. Perry (below). Attending Artists may pay the current membership rate plus either $30 for a table or $1 per bid sheet (per piece). Walk-in art will be accepted from a non-attending artist or agent at the rate of $2 per bid sheet. No mail-in art is accepted. Art that receives two or more Silent Auction bids will be included in the Auction Saturday night. Contact Brian, bperry8268@aol.com. Arcana and its representatives are not responsible for lost, stolen, or damaged art items.
Hotel: The Best Western Plus at Bandana Square, St Paul, built inside an historic train shop, with original tracks running through the lobby, has a swimming pool, sauna, free internet computer, and free wireless. A free breakfast is served in the lobby for hotel guests. Bandana Square next door has the Twin City Model Railroad Museum (admission $6). A nearby restaurant is Gabe's by the Park (about three blocks from the hotel). The hotel's lounge, The Waiting Room, is open from 4:00-9:00 p.m. Monday-Saturday. The hotel has a strong connection to the fan community: this year it hosts the Western convention Con-Sarnit June 5 & 6 and the speculative fiction convention Diversicon July 24-26. Arcana will meet there for the 24thconsecutive year. Arcana Rates: $119 + 13.62% tax/night. Mention Arcana when reserving your room: 651-647-1637. Deadline: October 2.
Hospitality: There will be light refreshments in the function rooms mornings and afternoons, and in Krushenko's after the evening live Program concludes. Room parties are welcome!Contact Eric (below).
Convention Membership: $35 through August 1; $40 through October 1; $50 At the Door. Enclose check or money order to Arcana 45 and mail to Arcana 45, attention Eric M. Heideman, PO Box 8036, Lake Street Station, Minneapolis MN 55408 (do not mail cash). Or pay via PayPal to arcanacon@comcast.net. Information: http://arcanacon.com ; Eric, 612-721-5959; eheideman@dhzone.com
Arcana 45 Registration
Name______________________________Address_________________________________________
City, state/province, postal code_________________________________________________________
Email_____________________Website______________________Phone/s______________________
I'd like info on:___Program participation___Dealer table___Art display__Party hosting_Volunteering
---
---

The 2015 Author Guest of Honor will be Benjamin Percy.

Update: Due to unforeseen circumstances, Mr. Percy will only be able to attend Arcana 45 on Friday 10/23/15. Arcana apologizes in advance for any inconvenience this may cause.
Benjamin Percy's most recent book, The Dead Lands, was published this year.

---
The 2015 Editor Guest of Honor will be Catherine Lundoff, award winning author and editor.
---
2015 Minnesota Fantasy Award Presentation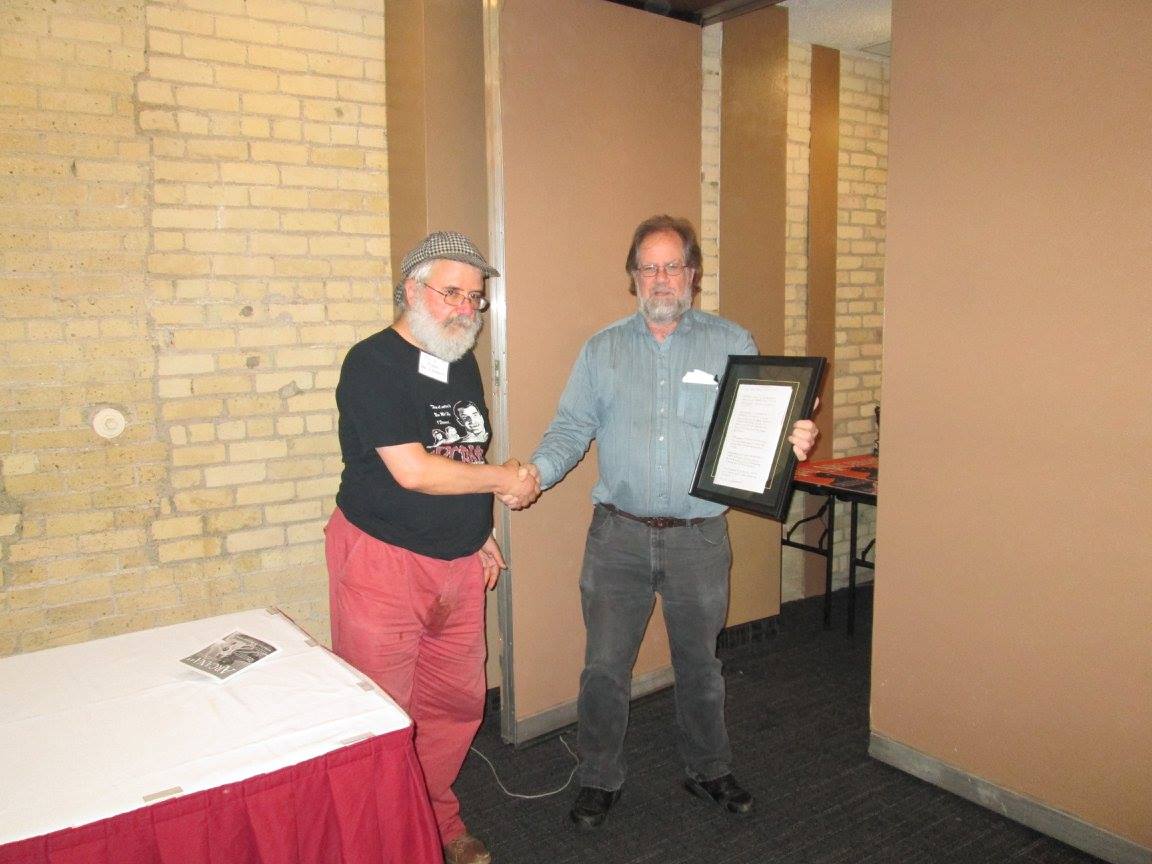 The Minnesota Fantasy Award for lifetime achievement goes to a person who has lived a significant amount of time in Minnesota and has made a significant contribution to the field of the fantastic. This year the award is accepted by Greg Ketter on behalf of artist John Berkey (1932-2008).